Configuration Symbio Connector (Jira)
Licensing
For licensing please contact jira@symbioworld.com.
Please specify the following parameters: - Symbio Storage URL - License period - Test / Productive license
Free license keys are provided for testing purposes.
Connection
Enter the following attributes and enter Submit - Symbio Base-Url - Symbio Collection - Symbio Tenant (Storage) - Symbio Token (You created this in the previous step.)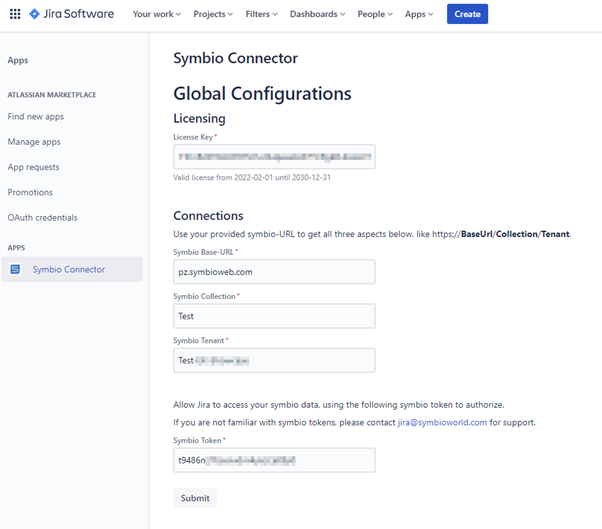 Configuration

Continue the Configuration in Symbio.